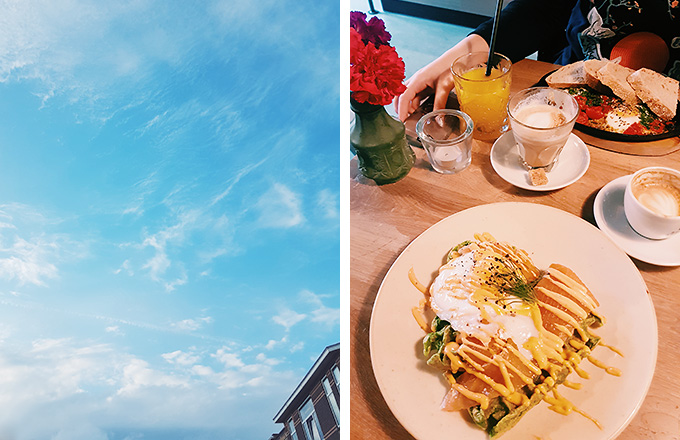 Happy New Year, friends~! The new year has well and truly started so we can say again that this is going to be "our year" — whatever that may mean! Let's talk resolutions! Challenges! Thoughts for 2018 to get me (and maybe you?) on the right track for this new year of grand adventures, exciting opportunities and probably a fair share of bad days here and there. Life, eh?
Of course when I say resolutions, I mean none of the "lose 30 pounds in 3 weeks" bullshit, which, to be fair, wouldn't hurt. But no. I mean the things that actually may possibly make my day-to-day life little more pleasurable. Challenge #01: I'm not a hedonist by heart, but I would like to try to become a little more hedonistic. I'd like to be adapting to new habits that are FUN and make you feel WHOLESOME. Hereby let's use those two words as my keywords this year. Shoot for the moon, right? In 2017 I've been living my life according to way too rigid guidelines — which I put on myself, not going to lie. So it's time to just focus on the happy, the truthful, the cute and not feel too guilty about it all.
I haven't completely thought all of this through, but I got to start somewhere. And the start of a new year doesn't last forever, so let's get going… here's my draft of challenges & resolutions for 2018.